Internal Communication
We provide a variety of activities to raise environmental awareness of our employees and their families.
Environmental Education
In order to recognize and implement the importance of environmental management for daily operations and lives, we encourage all employees from new employees to management positions to receive practical environmental training throughout Toshiba Tec Group. We annually provide environmental training for all employees, by position and specialty.
Education for All Employees
We annually provide e-learning training on general knowledge and trends in the environmental as well as the overall environmental management of Toshiba Tec Group for all employees.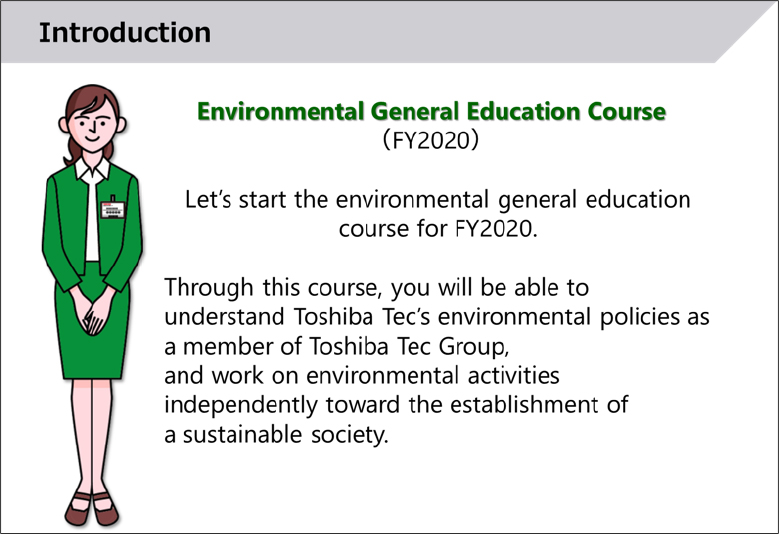 Training by Position
We provide training on Toshiba Tec Group's environmental management for all employees including management and non-management positions along with new employees. We encourage all employees by position to deepen their understanding of Toshiba Tec Group's environmental knowledge, such as the Basic Policy for the Environment, environment-related laws and regulations, action plan, environmental management system and environmental audit.
Training by Specialty
We encourage internal auditors, particular employees, inspectors and development/design engineers to gain specific knowledge for their responsibilities and roles.
Training by Position and Specialty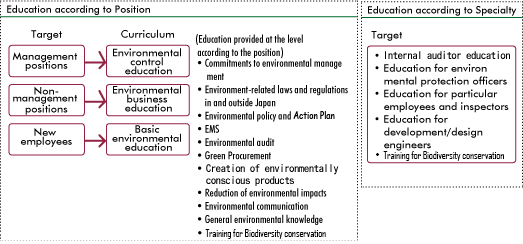 Toshiba Tec's Environmental Event
Environmental Seminar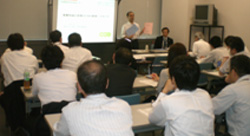 A member of Toshiba's Corporate Environment Management Division was invited to give a seminar on proper waste disposal to people responsible for the disposal of waste, involved in legal services, and logistics, and those in charge of ISO 14001 from Toshiba Tec and its group companies.
Lecture on Environmental Awareness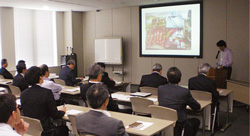 This lecture was held in the environmental month, as part of educational campaigns to enhance each employee's environmental awareness. A guest speaker gave a lecture on environmental management and its latest trends.
Environmental Activities at Each Site
Initiatives at Shizuoka Business Center
Environmental publicity work in company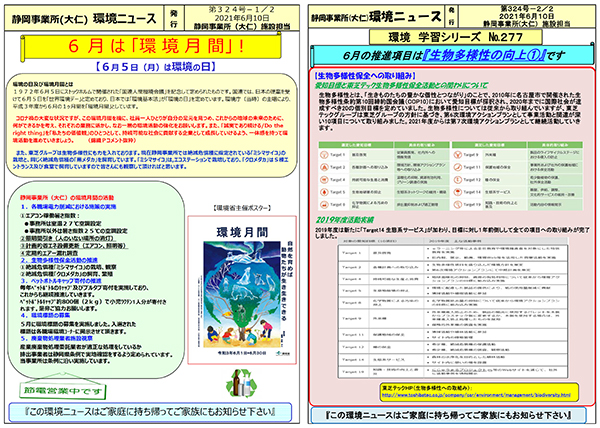 At Shizuoka Business Center, we issue "environmental news" every month. The news is distributed by e-mail or posted on the bulletin board, allowing employees to share with their family members. Through the news, we request employees to cooperate in carrying out environmental activities, such as environmental management and power saving.
*

IMS: Integrated Management System
Toshiba Tec Information Systems (Shenzhen) Co., Ltd. (China)
Internal Corporate Communications
We at Toshiba Tec Information Systems (Shenzhen) Co., Ltd. (China) release environmental news in Chinese and Japanese. We deliver the news that covers environment-related information, such as tree-planting activities, to relevant divisions.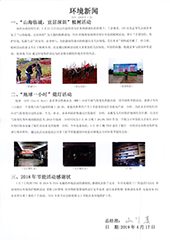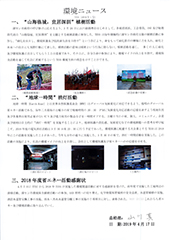 Activities utilizing in-house newsletter HARMONY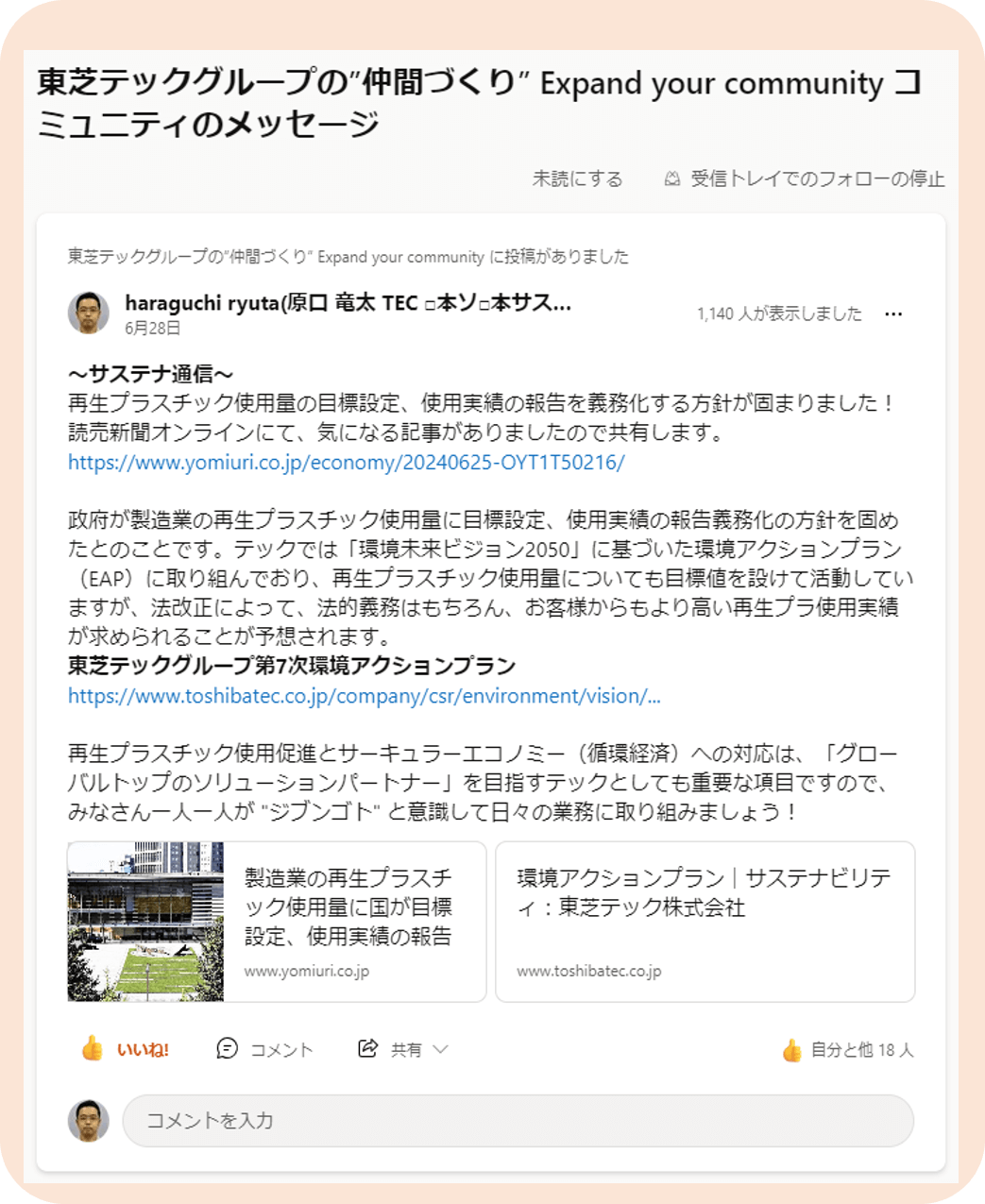 To foster awareness toward the SDGs in the company, the relevance of past environmental activities to the SDGs was explained in the in-house newsletter HARMONY, as part of initiatives to utilize the newsletter.