Approaches for Conservation of Biodiversity
Relationship with the Post-2020 Global Biodiversity Framework
In accordance with Toshiba Group's Policy, Toshiba Tec Group carries out activities in line with five activity themes in order to achieve six targets selected from the Post-2020 Global Biodiversity Framework (draft), which are closely related to its business activities. In fiscal 2021, we established our new activity policy and began new activities in line with the themes.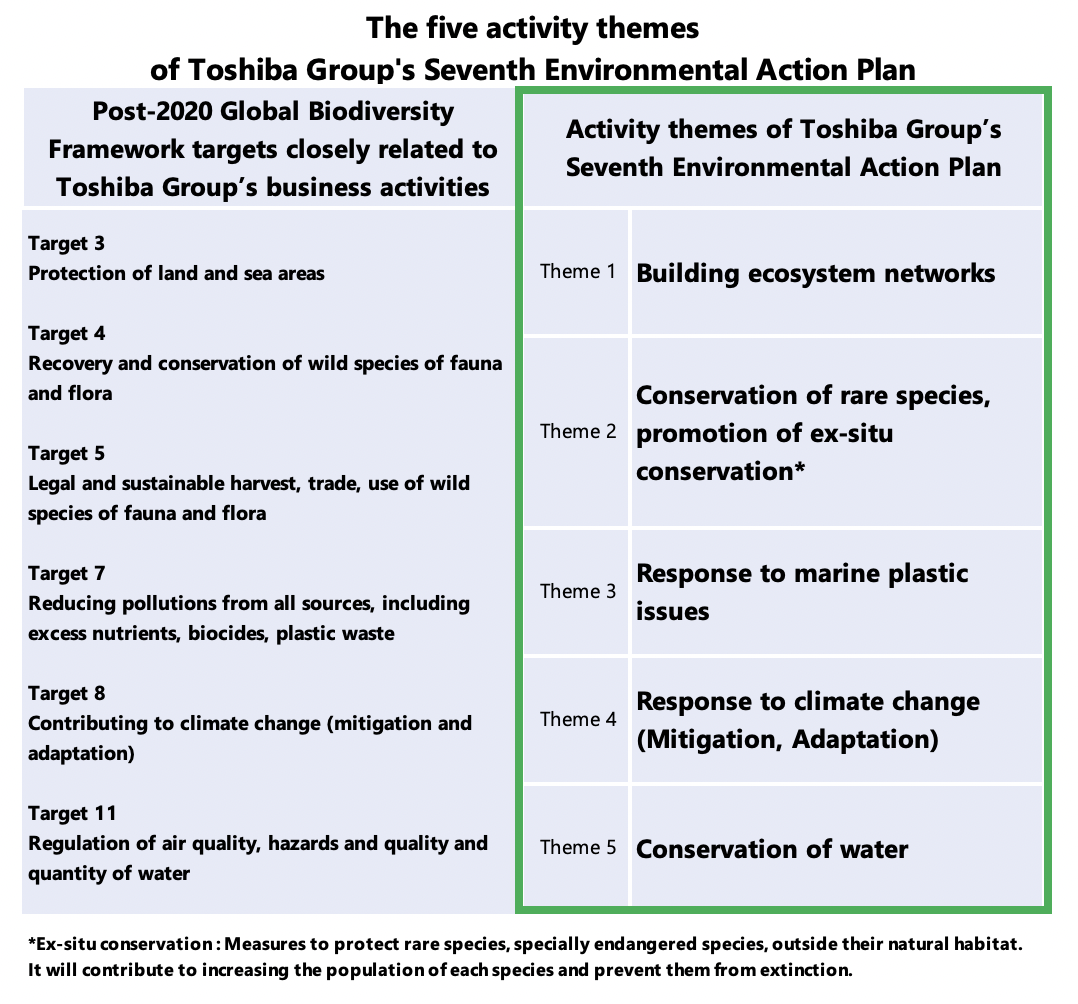 Achievements in Fiscal 2021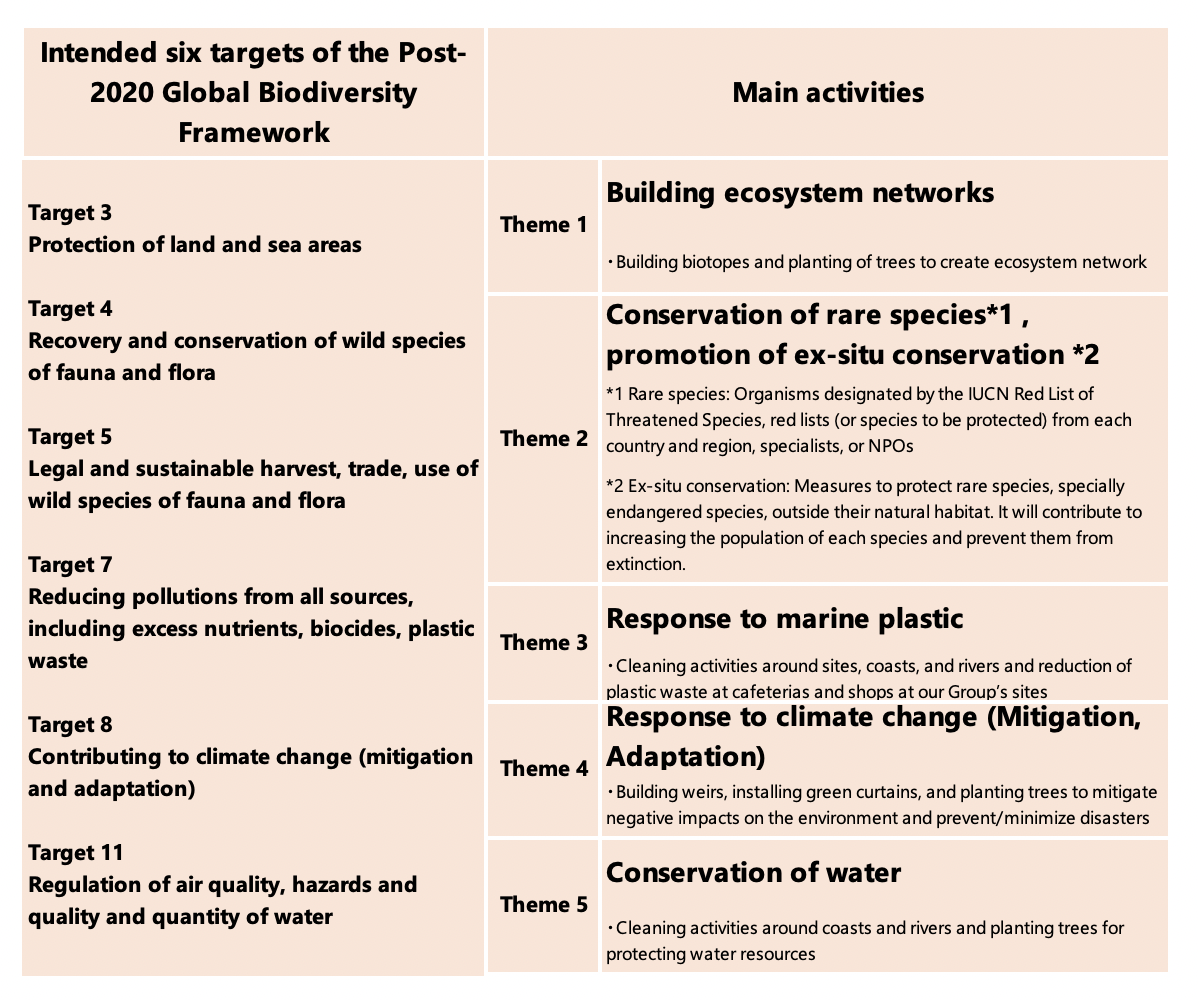 Please click on the links below for further information on the activities.
Toshiba Group Biodiversity Guidelines