Collection and Recycling of End-of-Use Products
We are committed to collecting and recycling end-of-use products on a global basis.
Worldwide Collection and Recycling
Japan
Recycling of our end-of-use products is carried out by a third-party recycler. We periodically check their treatment process to improve the recycling rate.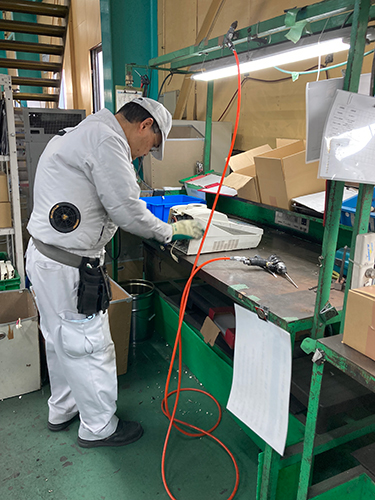 We use the packaging reuse system that collects and reuses packaging materials for some products.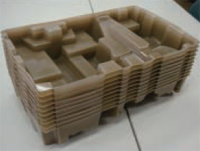 Europe
At Toshiba Tec France Imaging Systems S.A. in France, we implement the end-of-use toner cartridge collection and recycling program in collaboration with Conibi. Collected end-of-use toner cartridges are recycled into raw materials at Close the Loop in Belgium.
Asia
In Malaysia, Toshiba Tec Malaysia Manufacturing Sdn Bhd. implements the voluntary collection and recycling program for end-of-use MFPs in collaboration with Shan Poornam Metals.
Australia/North America
We implement the "Zero Waste to Landfill" recycling program in collaboration with Close the Loop. Almost all of the end-of-use toner cartridges collected from copiers and MFPs through this program are recycled.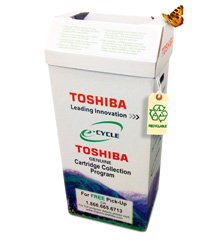 EU WEEE Directive
In response to the EU WEEE Directive (Waste Electrical and Electronic Equipment), the EU Member States have imposed a duty on producers to recycle electrical and electronic equipment. Toshiba Tec Group registers producers and participates in the recycling scheme based on the legislation of each country through its overseas affiliates in EU.