Green Procurement
Promoting environmental consideration for suppliers and procurement items
We assess the environmental conservation of our suppliers, examine the environmental performance of procurement items, and apply the results in design, production and materials divisions.
Green Procurement
We implement green procurement in the procurement stage of raw materials. We also aim to procure articles with a lower environmental impact from suppliers that aggressively promote activities for environmental conservation. In addition, we have been working on reducing phthalates since 2015.
Suppliers' environmental enhancement
We prioritize suppliers who perform proactive activities for environmental conservation.
Environmental Protection
Set up an environment policy.
Maintain the environmental protection system.
Establish systems for education and to check whether education is provided.
The Japanese, English and Chinese editions of the Guidelines for Green Procurement are available on the website.
Control on Environment-Related Substances in Procured Items
We request our suppliers to comply with environment-related laws, regulations and control standards, such as RoHS and REACH that spread from Europe to the rest of the world. We also request them to provide parts and raw materials with lower environmental impact.
Control on Environment-Related Substances
Make every supporting organization and suppliers understand the requirements.
Realize the requirements for control of environment-related substances.
Reply to our inquiries about control of environment-related substances.
Obtain necessary information from suppliers as base data for your reply.
Perform sample tests or obtain sample test results from suppliers if necessary.
Investigate suppliers'control systems.
Understand information on chemical substances whose inclusion will be prohibited.
Data Utilization
We provide environmental performance data from the green procurement support system to various internal systems via the global component database, allowing the design, production and procurement divisions to utilize the data. We request our suppliers to provide data on environment-related substances for articles to be supplied in the survey format based on our Guidelines for Green Procurement, to collect data on the green procurement support system. We disclose and use the data obtained to develop ECPs.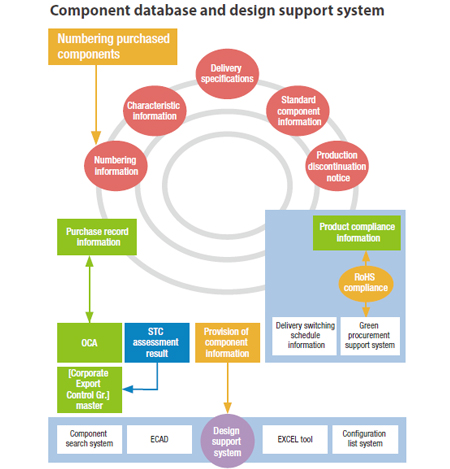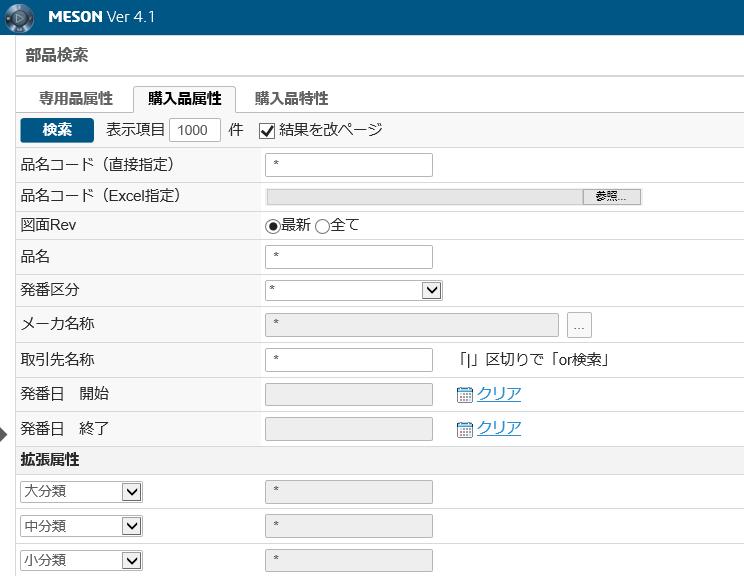 EU RoHS 2 Directive
In response to the EU RoHS 2 Directive, the use of certain hazardous substances, i.e. lead, mercury, cadmium, hexavalent chromium, polybrominated bipheny (PBB), and polybrominated diphenyl ether (PBDE) as well as specific phthalates (DEHP, DBP, BBP, DIBP) in newly sold electrical and electronic equipment is restricted in EU member states. We, Toshiba Tec Group, have structured a system to ensure no banned substances are used. For purchasing parts and materials, we conduct inspections with the analytical equipment at manufacturing sites worldwide based on the voluntary standards, as well as obtain the pledge from suppliers that they will not use banned substances.
EU REACH Regulation
The EU REACH Regulation which was enforced from June 2007 is regulation concerning Registration, Evaluation, Authorization and Restriction of Chemicals. The regulation requires registering and reporting not only chemical substance but also article(product) which contains chemical substances in response to the quantity. Toshiba Tec group effectively is collecting data of purchased parts and materials by utilizing management system for chemical substances. We are carrying out registration, report and information disclosure about chemical substances contained in our products based on the informations reported by our suppliers.