Products Certified as Excellent ECPs
Major Products Certified as Excellent ECPs
e-STUDIO6528A Monochrome MFP (overseas model)
Released in August 2022
Energy Saving
Top-level Typical Electricity Consumption (TEC)*1 by improving thermal conductivity of the fusing belt and succeeding use of low-temperature fusing toner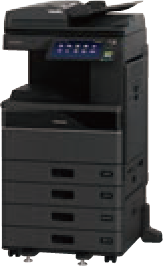 e-STUDIO5015AC Color MFP
Released in November 2018
Energy Saving
Top-level Typical Electricity Consumption (TEC)*1 by improving thermal conductivity of the fusing belt and succeeding use of low-temperature fusing toner
Resource Saving
Highest amount of resources saved*1 through increase in the recycled plastics use ratio by using materials with high post-consumer recycled material
e-STUDIO4518A Monochrome MFP
Released in November 2018
Energy Saving
Top-level TEC*1 by reducing the heat capacity of the heat and pressure rollers and succeeding use of low-temperature fusing toner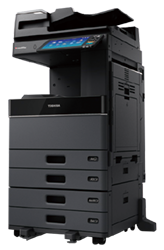 e-STUDIO7516AC Color MFP
Released in November 2018
e-STUDIO5518A/6518A/7518A/8518A Monochrome MFPs
Released in November 2018
Energy Saving
Top-level TEC*1 by using high efficiency IH fuser unit and low-temperature fusing toner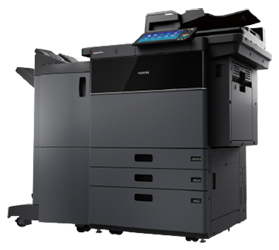 *1: At the time of product launch; the current position is not guaranteed.
"Loops LP35/45/50" Paper Reusing System
Released in July 2017
Integration of erasable print, non-erasable black and erasing functions
Resource saving through the reuse of paper
Industry's "only one product"
Resource Saving
CO2 emissions:
Approx. 50% reduction*4 through the
reduction of paper consumption
Installation area:
Approx. 50% reduction*5 compared to
the conventional model
*4 Resource: CO2 (News Release issued by the Agency for Natural Resources and Energy), Paper (The 2011 edition of "Life cycle CO2 emission of paper/cardboard" by the Japan Paper Association)
*5 Comparison to the previous Loops LP301 System (Comparison between installation of 3 units of Loops LP301/RD301 with eSTUDIO357 and that of 1 unit of Loops LP35)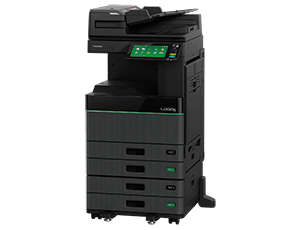 B-EX Series Bar code Printer
Released in June 2011
Energy Saving
Top energy savings* (Only 6 W consumed in standby)
Resource Saving
The non-stop ribbon save function minimizes unprinted sections of ribbon, helping to save resources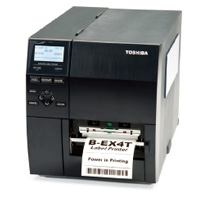 ※

At the time of product release, and not guaranteed at the current state.
M-9000 Series POS System
Released in September 2017
Lowest standby power for applications*1 through the use of power-saving parts and human sensors*2
Reductions in size and weight by downsizing the control unit and changing the mounting position to the back of the display*2
Energy Saving
Standby power for applications*1:
Approx. 45% reduction*3
Resource Saving
Mass:
Approx. 35% reduction*3
*1 Power in standby mode for registration of purchases
*2 At the time of product launch; The current position is not guaranteed.
*3 Comparison to the M-8000 system with a 15-inch display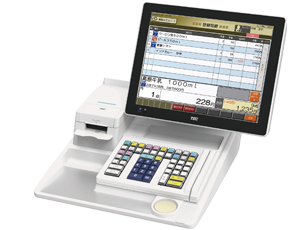 TCx700 POS Terminal
Released in July 2015
Energy Saving
A high-efficiency power supply allows for a 63% reduction in standby power and top-level energy saving*
Resource Saving
The use of thin sheet metal makes it possible to reduce product weight by 10% for top-level resource saving*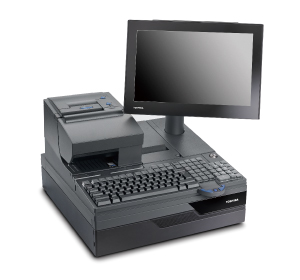 Smart Receipt® Electronic Receipt System
Released in October 2014
Resource Saving
"Only one" product* that has saved resources by significantly reducing the consumption of receipt paper through electronic receipt (resource saving)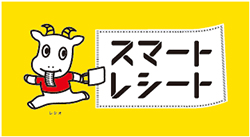 IS-910T Vertical Image Processing Scanner
(Released in October 2013)
Resource Saving
"Only one" product that uses image recognition technology to identify the type of produce by color and pattern, by eliminating wasteful trays, wrapping and even bar code labels, thus reducing the amount of environmental impact for our customers to deal with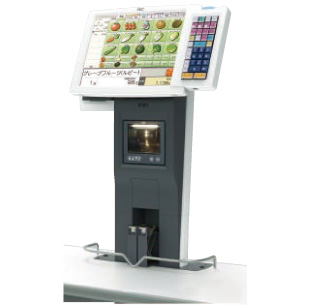 Overview of Products Certified as Excellent ECPs