Social Contribution Activities
Toshiba Tec Group stipulates "community relations" in its Standards of Conduct. We conduct a variety of community-rooted activities, pivoting on "next generation development," "social welfare," and "environmental protection" with the aim of creating a better society based on a profound understanding of the history, culture and customs of each country or region in which we operate as a member of the global community.
Standards of Conduct
19. Community Relations
Toshiba Tec Group Corporate Policy

Toshiba Tec Group Companies shall:

contribute to and cooperate with all local communities in which Toshiba Tec Group operates in order to perform its duties as a member of these communities and engage and collaborate with a wide range of stakeholders such as NPOs/NGOs, administrative organizations, and international bodies;
support directors and employees in undertaking voluntary activities and give full consideration to each individual's desire to exercise his or her civil rights;
make appropriate donations in each country and region where Toshiba Tec Group operates, after considering the contribution to each community, and reasons for and public nature of making donations; and
try to improve the brand image in all aspects of their relationships with communities.
Toshiba Tec Philanthropy Fund
In 1992, with the aim of contributing to society as a good corporate citizen, we established the Toshiba Tec Philanthropy Fund, which is made up of contributions from employee salaries and bonuses. We annually use this fund to promote local welfare activities, support children who will lead the next generation, and promote environmental conservation. In the event of a large-scale disaster, we make donations for recovery efforts.
In fiscal 2020, as part of our support for efforts against wide-area disasters, local contributions, and next-generation development, we donated through corporate matching to (1) the Japanese Red Cross Society's fundraising, and donated (2) picture books, picture-story show materials, educational toys, non-contact thermometers, etc. to junior high schools, elementary schools, nursery schools, kindergartens, and other facilities in the areas where our head office, Shizuoka Business Center, and Tohoku, Kitakanto, and Chubu branches are located. We also donated to (3) NPOs.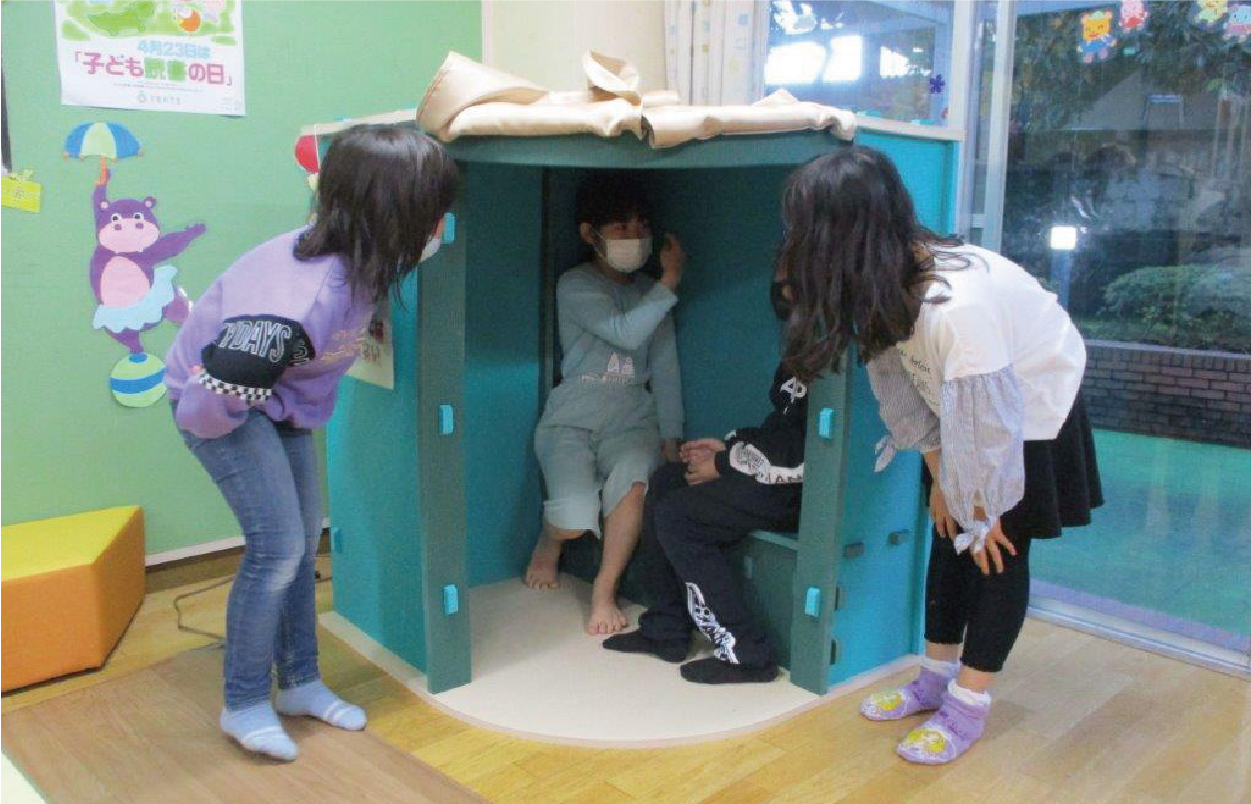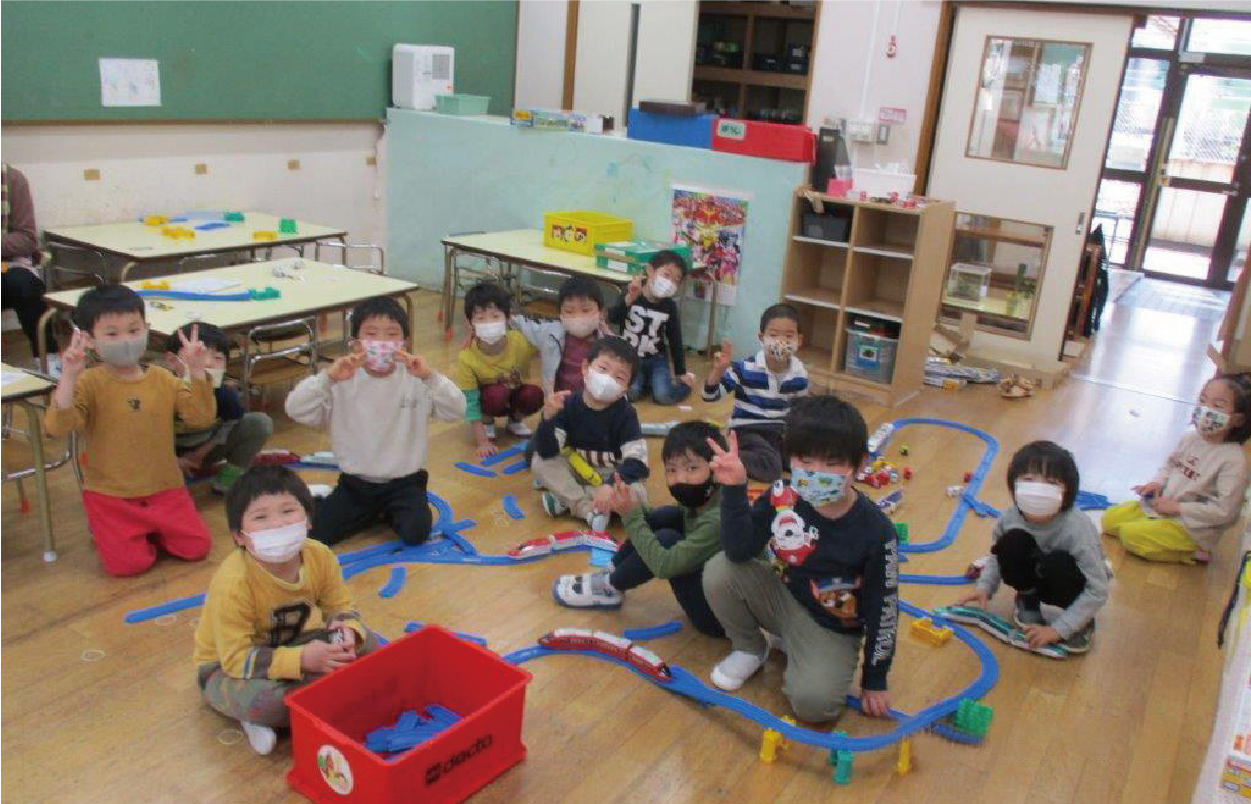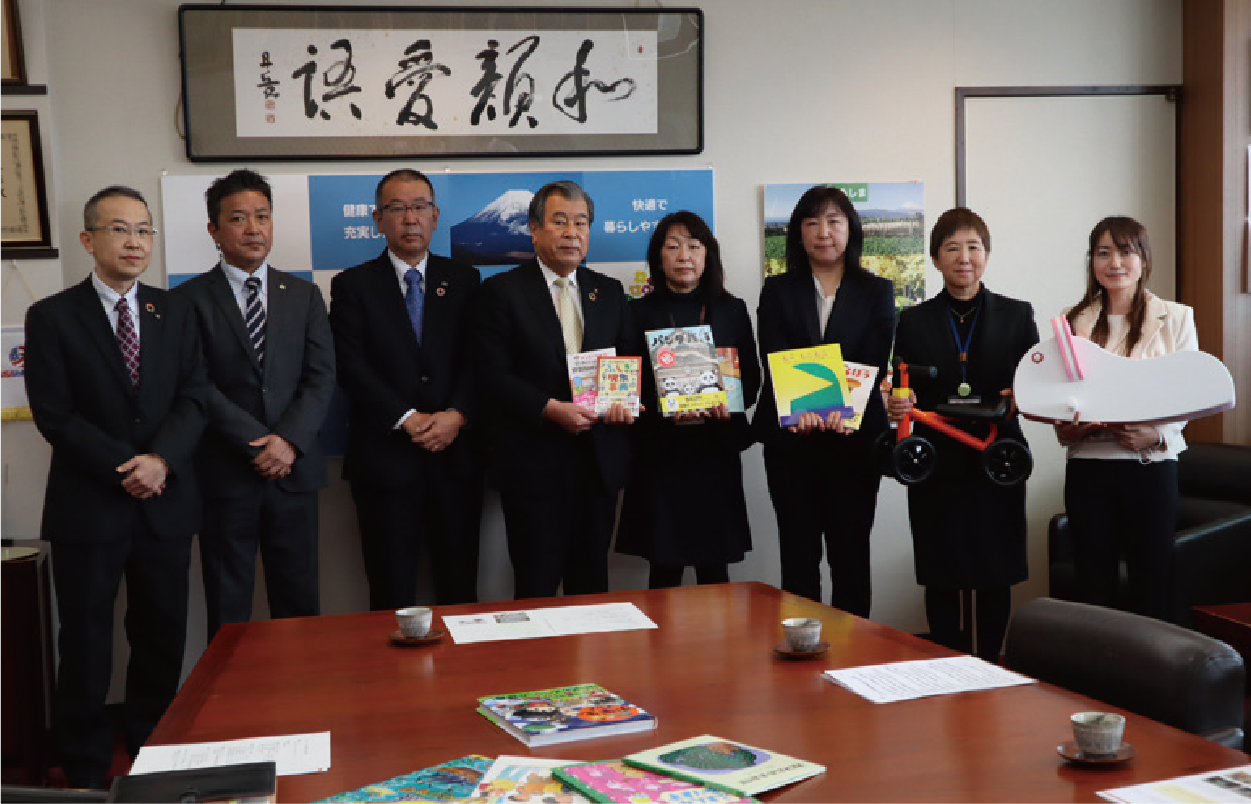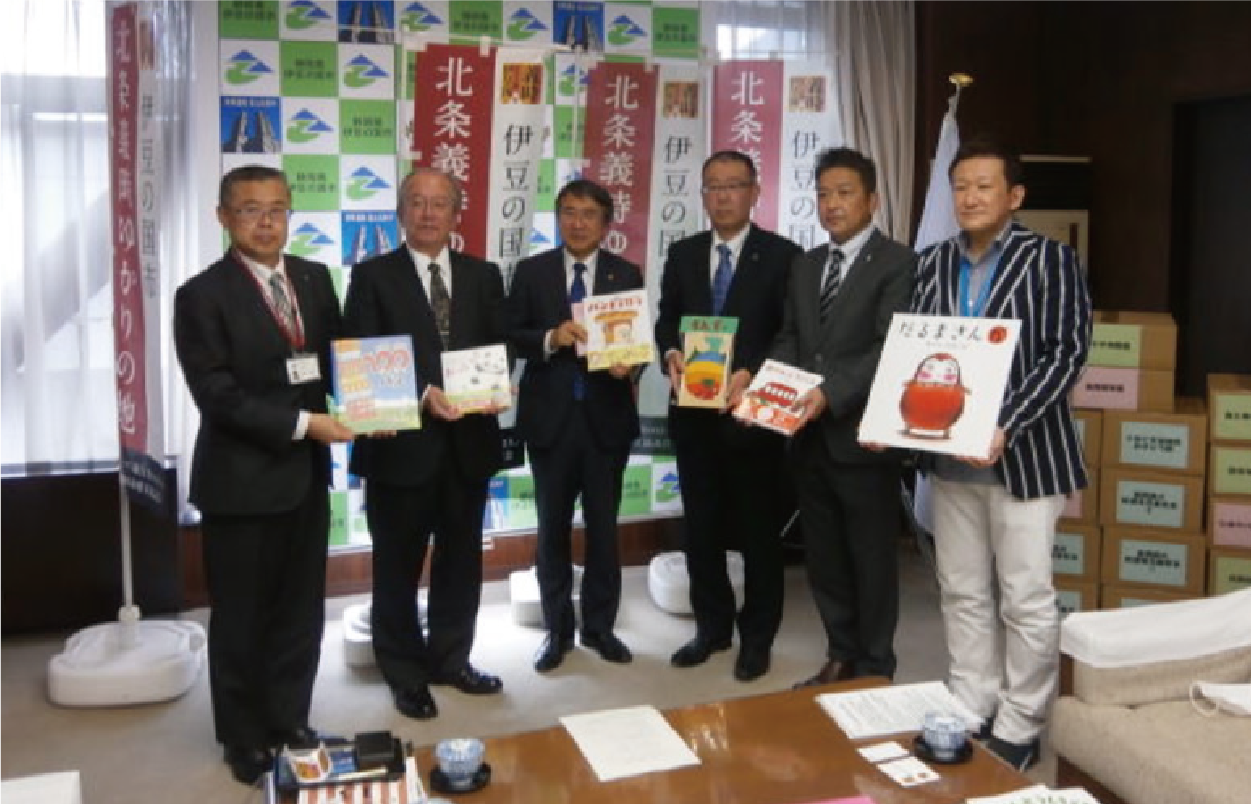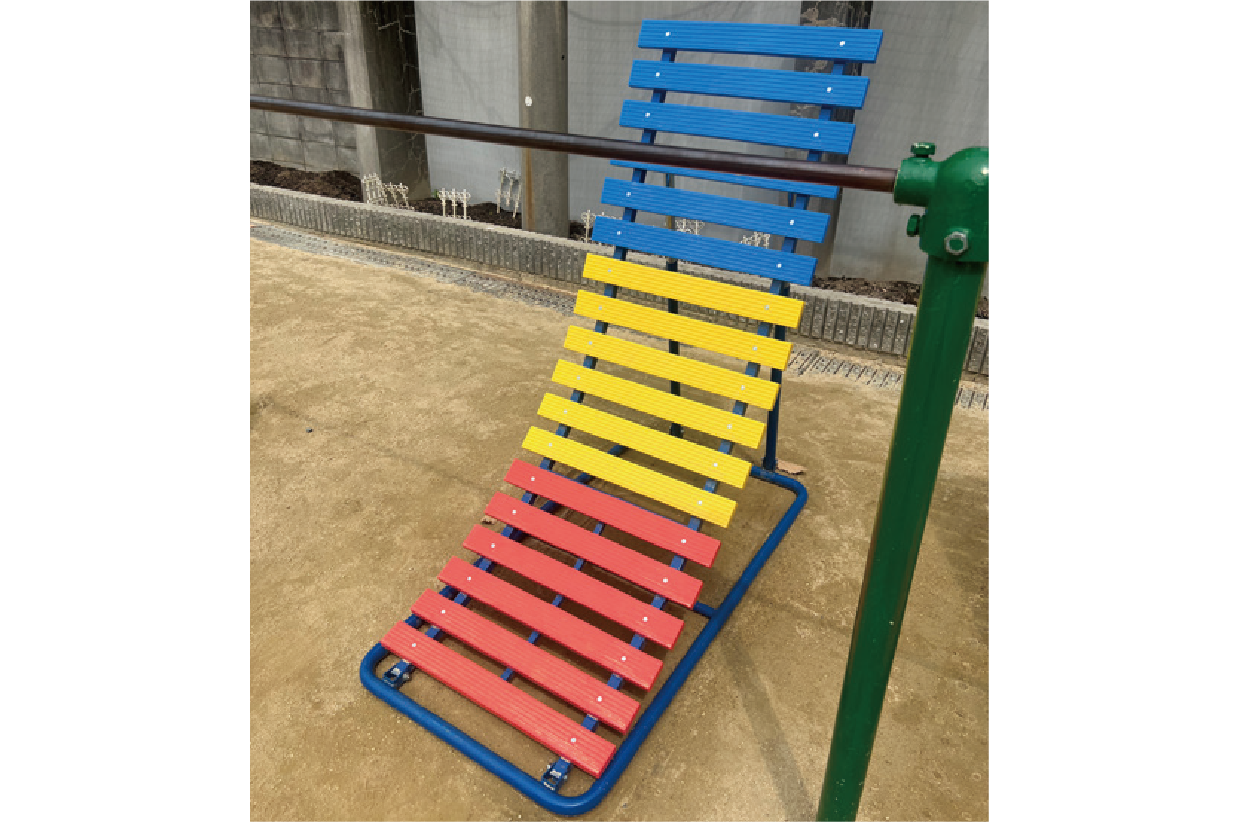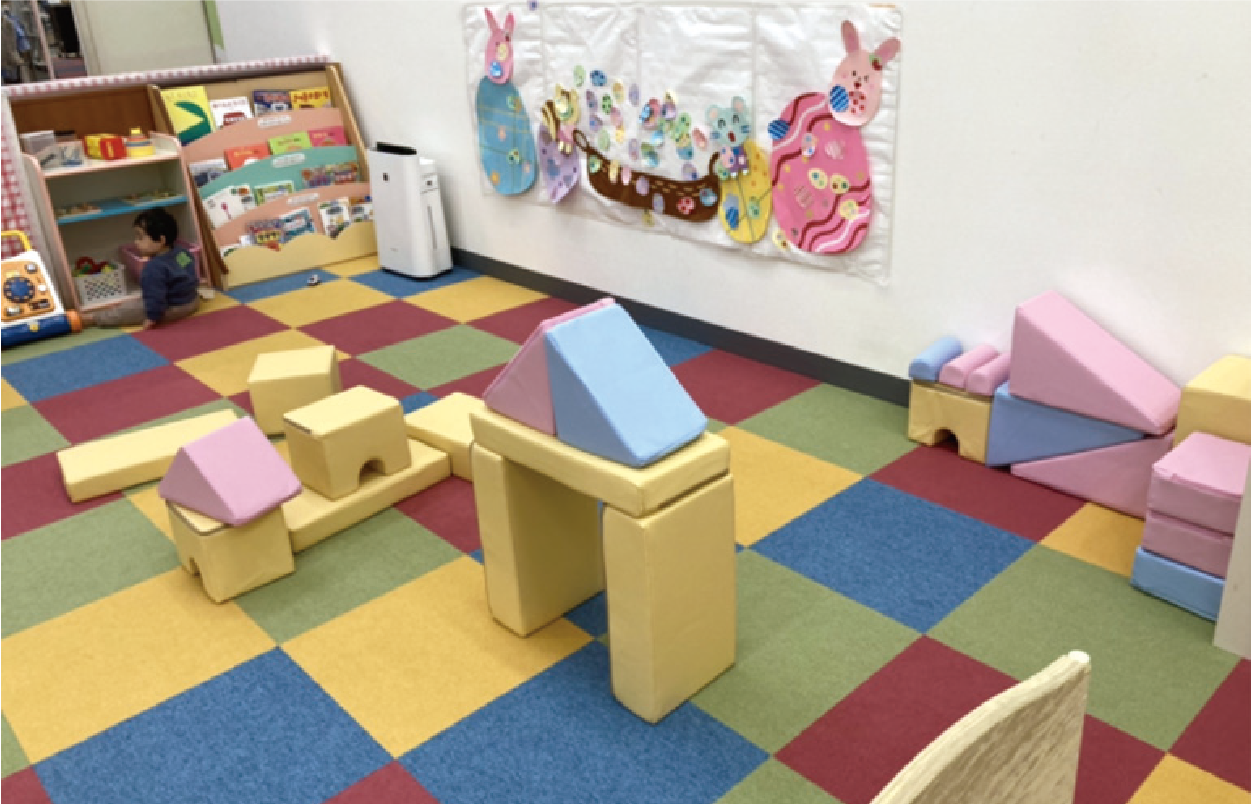 Toshiba Group's Volunteer Days
Building on the aims of the International Volunteer Day set by the United Nations on December 5, Toshiba Group has designated December as its annual CSR Month. From fiscal 2 01 4, we annually carry out Toshiba Group's Volunteer Days activities as well as social contribution activities, including clean-up, collection, donation, fundraising, welfare activities, and disaster relief at each business site.
Next-Generation Development
Workplace experience learning & children's tours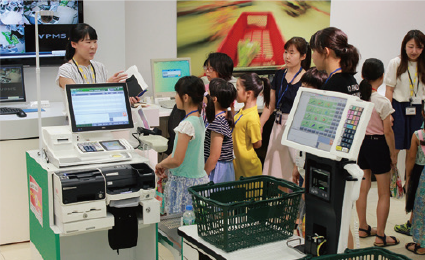 A scene of children's observation to
We provide workplace experience opportunities to help children learn about product mechanisms and manufacturing. We hope to help children in developing their thinking and understanding of work through showroom tours, product operation and interaction with our employees, thus contributing to their future learning.
On-site lessons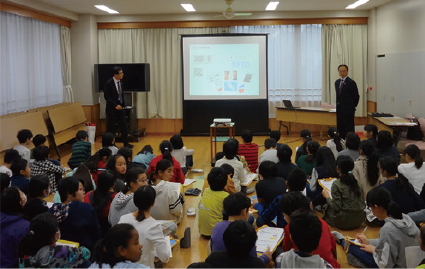 An on-site lesson scen
We provide experience-based on-site lessons to elementary and special-needs schools by capitalizing on our employees' expert knowledge and business activities. These lessons allow students to experience work involving the operation of checkout systems and scanners, as well as offering the excitement and convenience of shopping. These events allow us all to learn about science closely related to our daily lives, such as checkout operation and fun facts about barcodes, together with children.
Voluntary read-to-children activities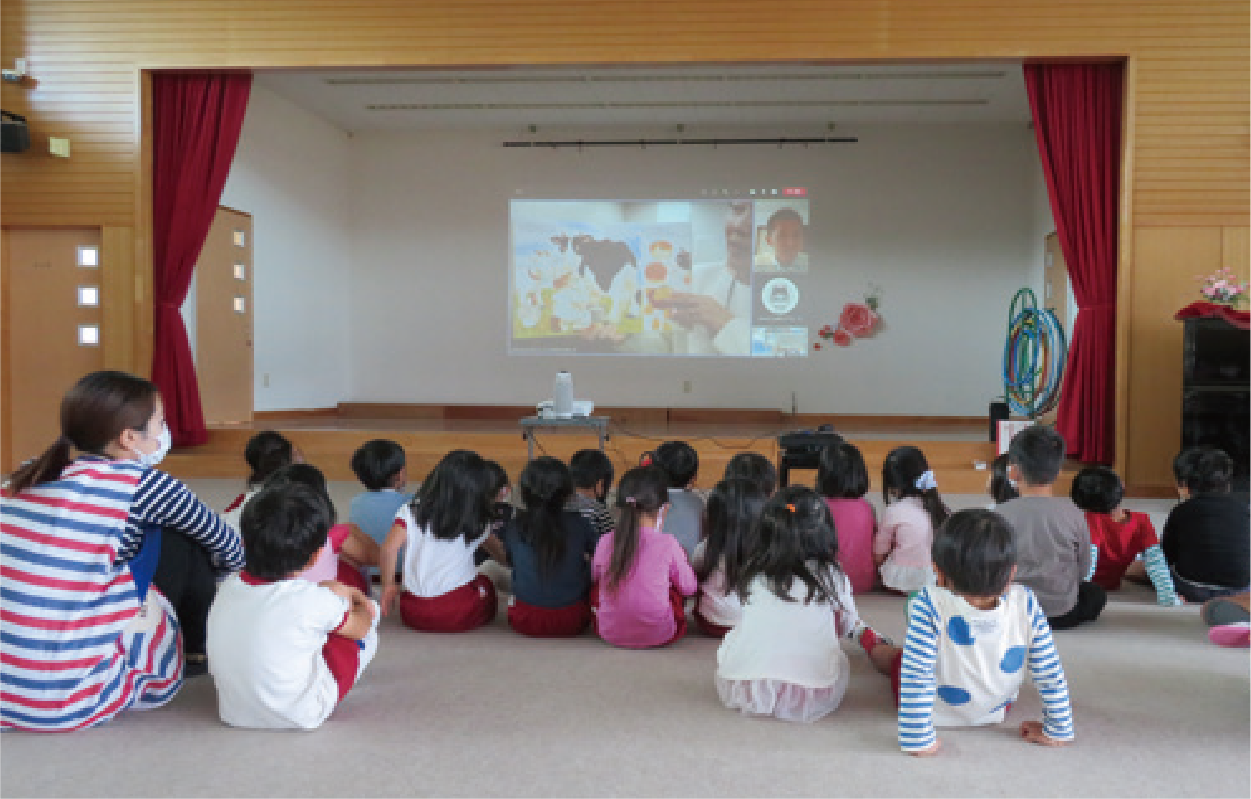 A remote read-to-children scene
At Shizuoka Business Center, we started donating picture books using the Toshiba Tec Philanthropy Fund in fiscal 2010. Donations have continued since to coincide with the Company's founding anniversary day every year in partnership with Mishima City and Izunokuni City, presenting kindergartens and nursery schools in the two cities with picture books. In fiscal 2021, we donated picture books to about 60 facilities in both cities, including kindergartens/nursery schools and after- school childcare clubs, bringing the number of such books donated so far to about 5,000. In fiscal 2011, we also began voluntary read-to-children activities after looking for something we can do for local communities and seeking to have children enjoy something with a smile. We are now doing readings remotely to children at kindergartens/nursery schools in Izunokuni City due to the COVID-19 pandemic.
Environmental Protection
We actively work on activities for environmental protection, such as biodiversity conservation, local clean-up and tree planting, in collaboration with local residents.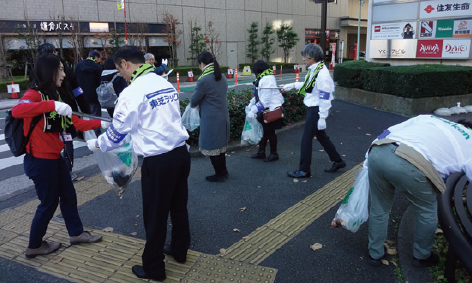 Welfare
Food Drive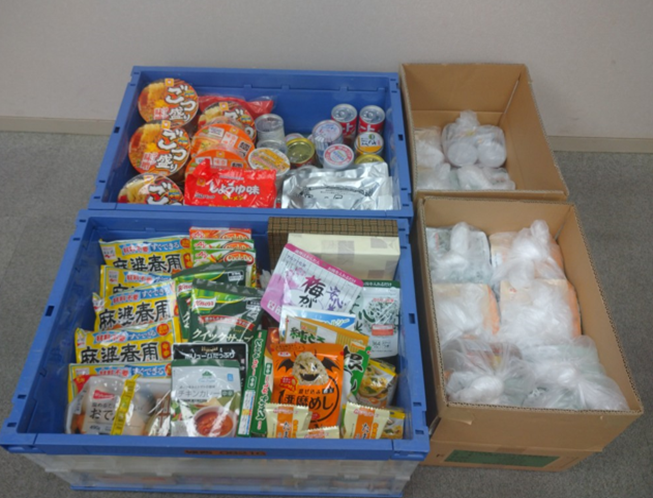 Food Drive
We organize a Food Drive, a program for donating redundant food brought from home, at the head office, Shizuoka Business Center and each business site, donating collected food to neighboring food banks.
Pull-tab donation
We have been collecting pull-tabs from beverage cans since 2002 at Shizuoka Business Center with a view to raising environmental awareness and contributing to local communities. We donate them twice a year to local welfare institutions to help their activities.
Donations to welfare institutions and charity organizations
We collect clothing, stationery, old stamps, etc. from employees, actively donating them to NPOs, welfare institutions and charity organizations.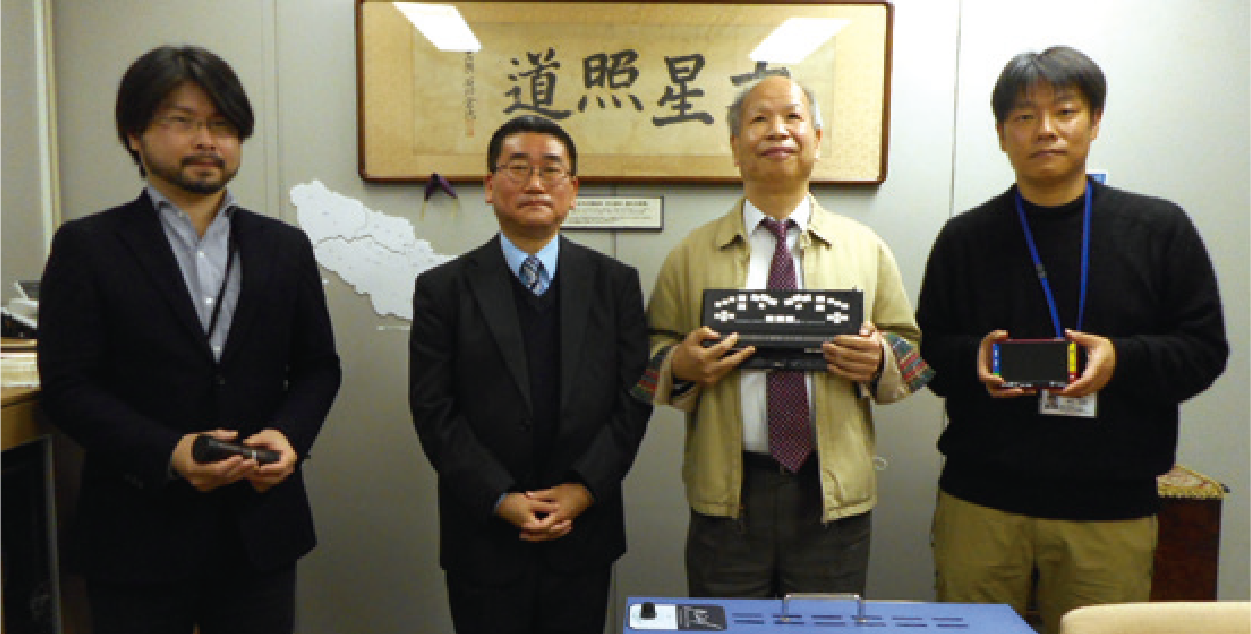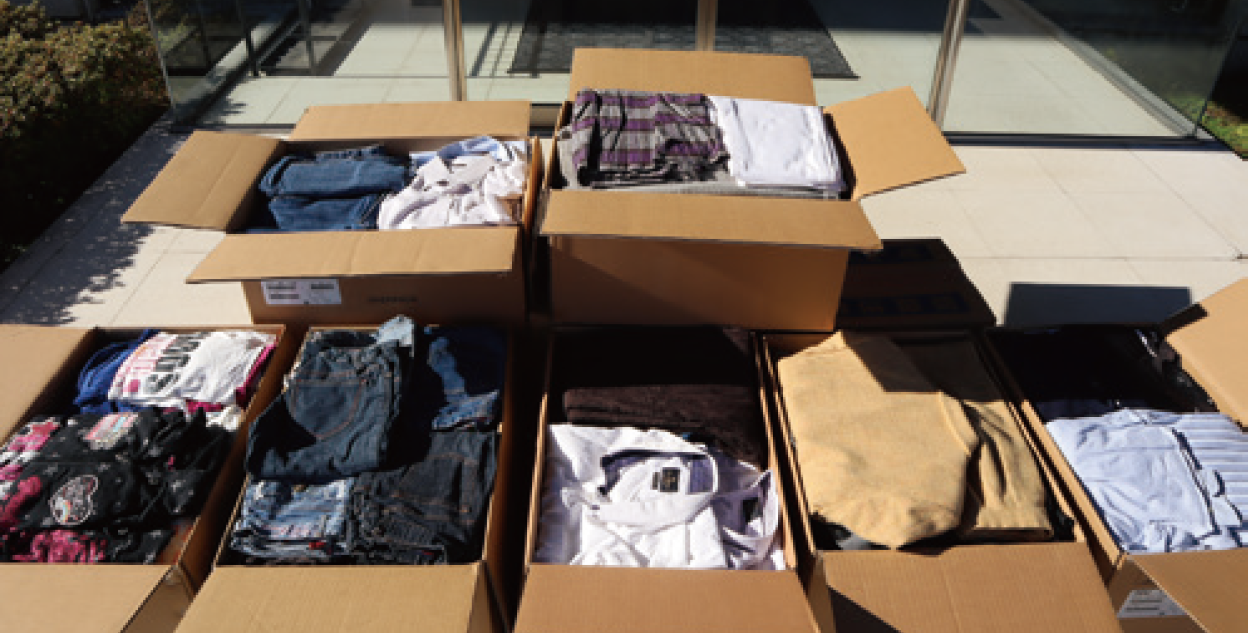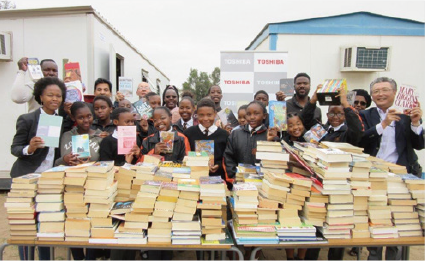 Regional volunteer activities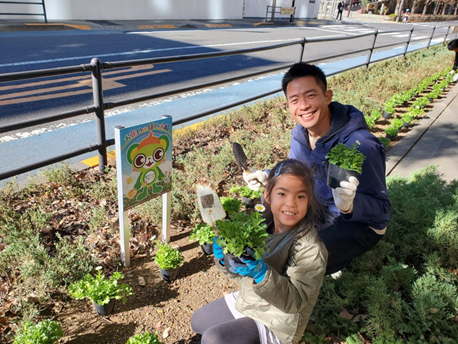 Volunteers removing snow
We also participate proactively in regional volunteer activities. The activities we have participated include snow-removing work for elderly households and assistance in guiding participants in a peace memorial ceremony in Hiroshima, both activities closely linked to regional characteristics.
Blood donation activities
We engage in blood donation activities every year at the head office, regional offices/branches/sales offices, business centers, and overseas subsidiaries, helping those requiring blood transfusion through blood centers in the countries concerned.
Disaster Recovery Support
To support recovery in areas severely affected by earthquakes, we organize a fair of local products from Hokkaido, Tohoku, Hiroshima, and Kyushu.