1. Productivity
Excellent piezo process and unique jetting control technology makes jetting deviation minimal (with less jetting angle).
This allows accurate position of dots on the substrate.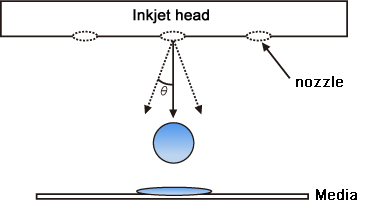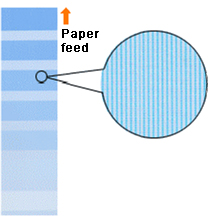 Single Pass Printing
Outstanding productivity can be obtained by assembling multiple heads into a wider array high quality image with outstanding productivity.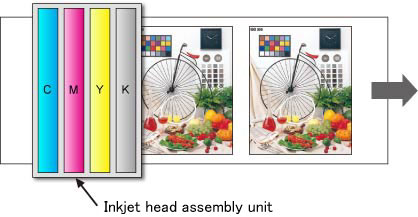 Scanning
Number of scan can be reduced to obtain higher throughput.