Engineering Manufacturing Services
ODM stands for Original Design Manufacturer, providing customers with all-round services in the research and development, products-oriented design and manufacturing.
We design, build and service world-class turnkey ODM solutions for best in class small to large sized enterprises. We deliver state of the art ODM products to key players in various industries. With given expected functions and performance of products or even conception, we bring the conception into reality.
Features

Design & Development
We have a wide range of experience with all kinds of ODM products such as printer devices, POS Terminals and Self-service KIOSK.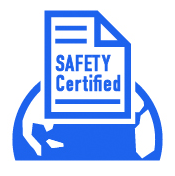 Safety Standards
Coupled with in-house UL certified testing laboratory, we have full capability to obtain international product certification and agency approvals by providing complete and thorough documentation.

Qualification
The company's stance and policies in relation to quality are endorsed by our management. Measurable and realistic objectives are set with improvement in mind to provide a framework for reviewing and implementing an effective QMS (Quality Management System).

Supply Chain & Logistics
We support customers to deliver the products to meet the market needs efficiently.

Manufacturing
We are committed to provide reliable quality products that meet market usage and requirement.
Engineering Services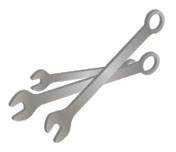 Service offerings extend not only to market centric designs, top in class product qualification regulatory approvals, but also new product introduction activities to ensure smooth manufacturing operations and service support.
Detail design, drawings, PCB schematic and layout design
Proof of concept and prototype making
Design form manufacturing for parts and assembly
Qualification service of development products
Global agencies application consultation, application and upgrade
Related Link
TOSHIBA TEC SINGAPORE PTE LTD
Manufacturing Services
Printing Technology

We develop several kinds of printer modules with our core technology.

Leam more>>>

Terminal Technology

We develop terminals for the industries utilizing our know-how as global leading supplier of retail products.

Leam more>>>

Self-service Kiosk / Kiosk printer

We integrate our own devices developed with our core technology.

Leam more>>>
Related Link
TOSHIBA TEC SINGAPORE PTE LTD
Documentation Services
Tailored documentation services to meet your needs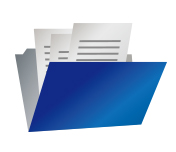 We provide manuals and documentations, such as the Operator's Manuals (for end users), Service Manuals (for service technicians) and training materials, to comply with customers' needs on a timely basis.

Our experienced professional staff collects product information from the development and design groups and manages all required steps, such as writing, illustration creating, designing and editing, from the aspect of "usability" and "understandability" to create the manuals and documentations.
Applicable manuals and documentations:
Operator's Manuals
Service Manuals
Unpacking / Setup Instructions
Training materials for service technicians
Technical translation for various documentations
Related Link
TOSHIBA TEC DOCUMENT PROCESSING SYSTEMS CO., LTD
What can we do for you? We have the solution for you
Q. Are you short of engineering resources?

Q. Are you looking for specific technology insights?

Q. Do you have an issue with production volume fluctuation?