Understanding that every industry has unique workflow needs, Toshiba has developed customizable MFP (Multi-Functional Peripheral) and multipurpose BCP (Barcode Printer) products to make your job easier.
Intuitive and smartly integrated, our products simplify complex tasks and give you control while providing the reliability that Toshiba is known for.
Toshiba's latest series delivers on our promise of Together Information - our commitment to collaborate with clients to provide tailored, cost-effective solutions that meet your print, document management and content needs while helping you to meet your green objectives.
Introduce our new generation MFP and BCP products.
Perfection is never, improvement is forever, All of our challenges are for your business expansion.

What if your MFP products were custom-designed
for your field of business and your unique workflow? Tailor-made to handle more diverse and complex tasks – precisely, rapidly and easily – in the most natural way for each user in each section of your organization. So you can count on smooth, speedy and effective information sharing.

What if our BCP products were simply designed
for easy handling and have full utilities with those compact bodies? Our new concept for BCP products are mostly produced under customer's voices, telling us what they needed and what they wanted. So you can enjoy our BCPs, and full performance with compact bodies.
Stop imagining. Meet the latest products by Toshiba – delivering the next stage of evolution in - Together Information.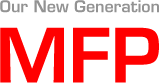 We are proud to announce a new generation Toshiba Multi Function Peripheral with our brand-new e-BRIDE Next controller technology inside. With this controller, creating, sharing and managing your information workflows has never been easier or more individualized than it is today. Ultimate user experience, Industry-leading security standards, customisable user interface, and advanced administration features is now ready for you.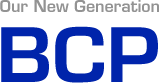 Our brand-new BCP Products has been developed to realize more higher performance. More easy operation with friendly features, and more flexibility. Also, the size has been more compact than ever, and it brings low power consumption with its compact body.
A new mobile printer and new industrial printer added to Toshiba portfolio delivers a step change in sustainable performance for your workflow, with fast and easy handling, reduced downtime and increased productivity as a result of high reliability.