Toshiba Tec Group's Global Collaboration to
Create an Eco-system
~ Toshiba Tec group aims to expand new business domains and
will increase the number of development engineers to the
Innovation & Incubation hub at Dallas by approximately five
times the current number in FY2025 ~
December 21, 2022
Toshiba Tec Corporation
Toshiba Tec Corporation (HQ: Tokyo; President and CEO: Hironobu Nishikori; Toshiba Tec) aims to further expand of new business domains and DX solutions by building an eco-system utilizing the global commerce platform "ELERATM" in collaboration with its U.S. subsidiary, Toshiba Global Commerce Solutions.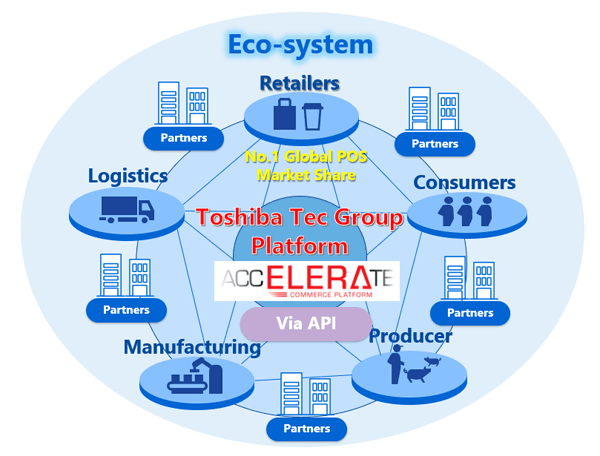 In order to quickly respond to this increasingly diverse demand for DX solutions, Toshiba Global Commerce Solutions, one of Toshiba Tec Group's U.S. subsidiaries, established an Innovation & Incubation hub in Dallas and began its operations in the fall of 2022. Its key strategic missions will be
- To accelerate the company's growth strategy through investments in cloud development, computer vision, and IoT,
- To increase the company's commitment to technology partnerships to create innovation in the retail industry
- To broaden capital investments, including the creation of a new team dedicated to mergers & acquisition
To get more acceleration of this initiative, we are also considering to shift some of Japanese development resources to this Innovation & Incubation hub in Dallas. We are planning to increase the number of engineers in the hub to be organized by hundreds of engineers, which will be equivalent to approximately 5 times from current level in FY2025, and under seamless Japan – US developing organization structure, we are going to promote platform development which can provide series of retail solutions services such as a system operation maintenance service, data services or security services, as a service.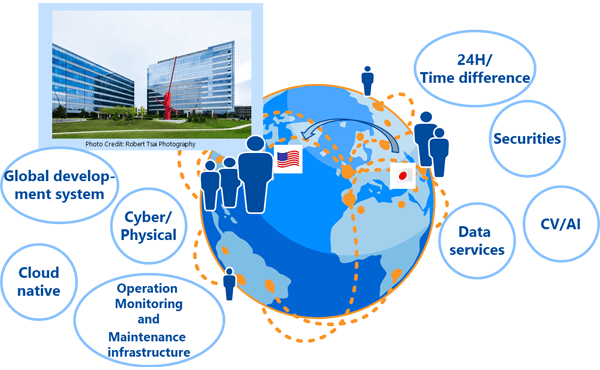 Toshiba Tec Group will accelerate the development of "ELERA" through global collaboration, aiming to provide optimal solutions to customers in various industries and business categories, including supermarkets, retailers, convenience stores, restaurants and entertainments, and to expand new business domains.
*All product and service names mentioned herein are registered trademarks or trademarks of Toshiba Tec Corporation or its group companies.