TOSHIBA SLIM SIGNAGE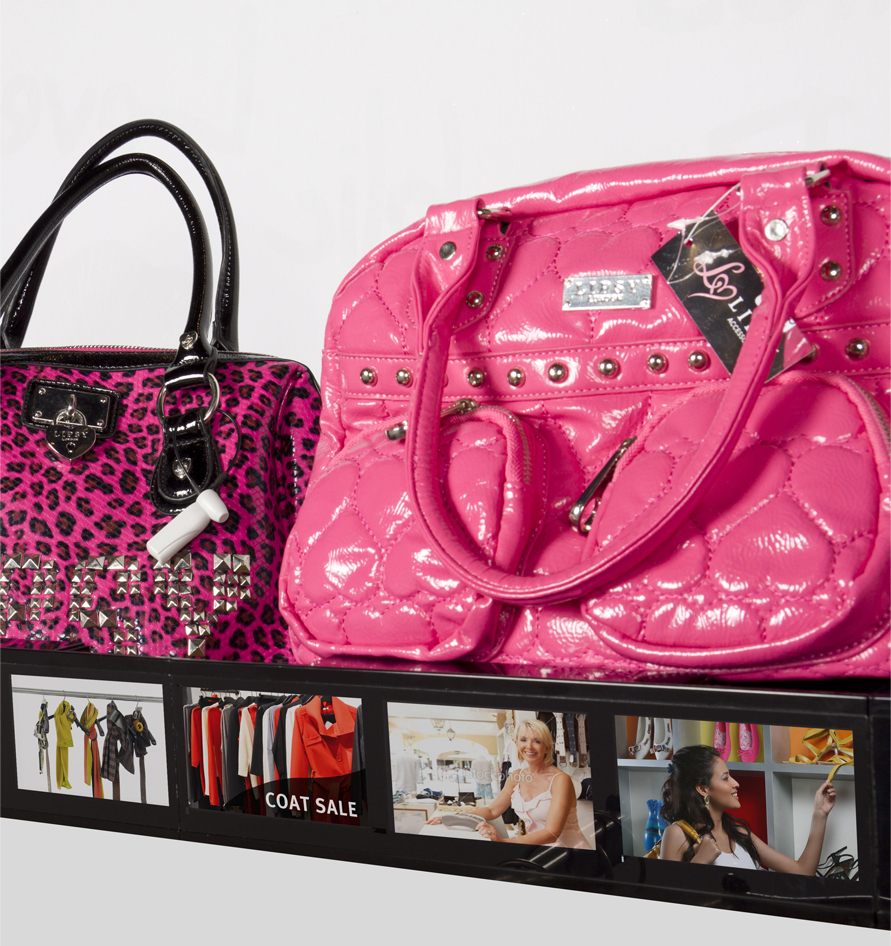 Digital Display Solutions Designed for In-store Promotion
Toshiba Slim Signage provides eye-catching, innovative, slim and robust digital display solutions to attract and entertain the customer whilst enhancing the in-store experience. Wall-mounted or shelf-mounted, these flexible full-colour LCD panels allow retailers to stream tailored videos and promotions, to maximise sales potential and create additional revenue.

Features
STYLE & DESIGN
Available in 3 panel modules, Toshiba Slim Signage units can be adapted to the widest range of retail store layouts, from compact shelving units to vast window displays (maximum of 18 units - 56 LCD panels). With full colour display, a variety of content can be displayed, including videos, product messages, pricing, etc., fully adaptable to the retailer's specific in-store marketing requirements.
FLEXIBILITY
Easy to set up, Toshiba Slim Signage has the flexibility to be relocated from one position in-store to another quickly and easily, with the content adapted or changed accordingly, enabling retailers to react quickly to a particular change in-store, as needed, such as special promotions.
VIDEO, IMAGE & AUDIO CONTENT
A variety of full-colour content can be displayed or streamed, from video to static photo imagery. Each LCD unit can display a different image, which can be changed in a pre-set time period. Alternatively a video can be played across the entire panels. Content can be managed either locally or centrally, with a wireless option available.
With the addition of audio, the retailer has the potential to create a really unique experience for the customer in-store.
APPLICATIONS
Toshiba Slim Signage is an ideal promotional and signage tool for a wide range of markets:
• Food and convenience
• Specialty stores – fashion, cosmetics, electrical, phone, etc.
• Hospitality – pubs, bars and restaurants
BENEFITS TO THE RETAILER
Toshiba Slim Signage offers excellent opportunities to capture the audience's attention, educate and inform customers, build brands
and drive both sales and profitability:
• Eye-catching and innovative in-store signage solution
• 'Low cost of ownership', with very quick 'return on investment'
• Create additional revenue streams with supplier advertising and promotion
• Promotions/messages tailored to products on shelf/window/wall –very specific messages can be used to attract the customer
• Can create 'impulse sales' – customer is drawn to a particular product
• Improve/enhance the look, feel, aesthetics and branding of the store
• Flexible use in-store with content changed quickly and easily, either centrally or locally
• Multi-purpose use – branding, promotions, messages, pricing, videos, advertising, etc.
• Low-cost alternative to traditional paper-based in-store marketing and advertising
Specifications


Slim Signage

Display

4.3" TFT x 3 / unit
Resolutions
480(W) x 272 (H) dots x 3 / unit
Audio
Line-out x 1
SD memory
SDHC type (2GB or 4GB)*
Wireless
(option : depending on model)

SDIO type Wireless card
IEEE802.11 b/g

Number of connectable unit

Max. 18units
Power consumption
5W
Operating Temperature
0 to 40°C
Operating Humidity
20 to 80% (No condensation)
Dimensions
321.1(W) x 24.4(D) x 86(H)mm
Weight
600g

*all SD card can not be guaranteed