Engineering Manufacturing Services
ODM stands for Original Design Manufacturer, providing customers with all-round services in the research and development, products-oriented design and manufacturing.
We design, build and service world-class turnkey ODM solutions for best in class small to large sized enterprises. We deliver state of the art ODM products to key players in various industries. With given expected functions and performance of products or even conception, we bring the conception into reality.
Documentation Services
Tailored documentation services to meet your needs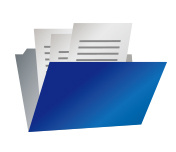 We provide manuals and documentations, such as the Operator's Manuals (for end users), Service Manuals (for service technicians) and training materials, to comply with customers' needs on a timely basis.

Our experienced professional staff collects product information from the development and design groups and manages all required steps, such as writing, illustration creating, designing and editing, from the aspect of "usability" and "understandability" to create the manuals and documentations.
Applicable manuals and documentations:
Operator's Manuals
Service Manuals
Unpacking / Setup Instructions
Training materials for service technicians
Technical translation for various documentations
Related Link
TOSHIBA TEC DOCUMENT PROCESSING SYSTEMS CO., LTD